Vacant Property Monitoring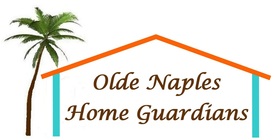 Olde Naples Home Guardians is here, acting as your eyes and ears - protecting your investment - protecting your home.

We are committed to offering our clients the peace of mind that comes with knowing the exterior and interior of their home is regularly monitored for weather damage, unauthorized entry or vandalism.

Should damage occur to your home, we will promptly notify you and take prompt action, with your approval, to prevent further damage.

Our clients can also choose from a variety of other services that fit their needs while they are away or to prepare their home prior to their arrival back to Naples.
---